You can Help Secure a Strong Future for our Jewish Community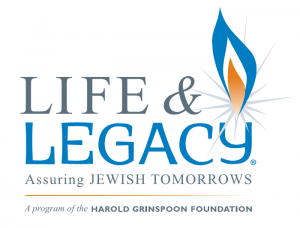 We're partnering with 14 local Jewish Community organizations and the Harold Grinspoon Foundation in the Life & Legacy program to ensure our vibrant, joyous Jewish community thrives for generations to come.
Leaving a legacy is simple. Some options include:
Gift in a will or trust
Gift of life insurance or retirement funds
Charitable Gift Annuity
Charitable Remainder Trust
Find out more by watching the video below or contact Helena Friedman at Helena.Friedman@gmail.comfor more information. How will you ensure Jewish tomorrows?
Fill out your letter of intent here!
If the video does not load for you, please click here: https://www.youtube.com/watch?v=z8vS2kSuB5A.